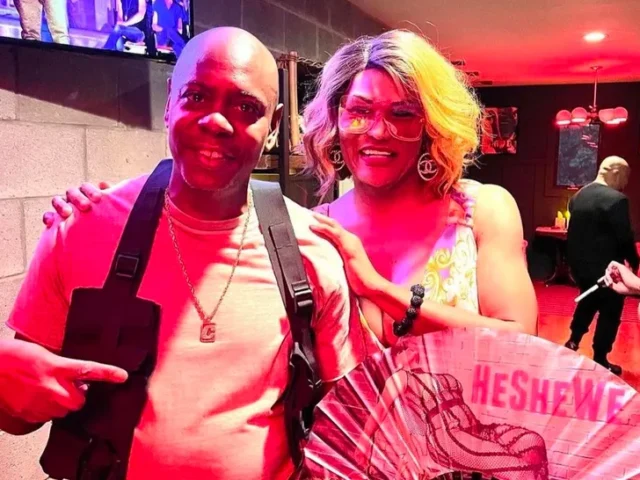 Comedian Flame Monroe seemed to be one of the few members of the transgender community who supported Dave Chappelle over his jokes about trans people … and the two finally met.
Flame's rep Cammie Johnson tells TMZ … she flew out to Ohio from L.A. to see Dave for the first time Thursday … meeting up at his show at the Wirrig Pavilion in Yellow Springs that night.
Flame, who describes herself as "a comedian that happens to be transgender," was there to support Dave — unclear if they hung out before or after the show, but we're told this was a long time coming.
As for whether the two comedians will collab on a project, the jury's still out.
As you know, Dave took some serious heat after telling jokes about the trans community during his Netflix special, "The Closer" … some people were up in arms and the fallout continued for months. Recently one of his shows had to be moved at the last minute after the venue pulled the plug.
Flame, however, didn't think he deserved all the hate … because she says in the world of comedy, nothing is off-limits — and she simply doesn't believe in censoring standups.
Flame Monroe is an explosive and inspiring stand-up comedian, host, and emcee. Hailing from Chicago, Flame started in the entertainment industry as a female impersonator and has been entertaining audiences for well over 20 years. She has appeared on Def Comedy and BET'S Comic View before taking a step away from a promising career to focus on being a single parent to three wonderful children.
Never to fast from a stage, Flame has continued to perform across the US, wowing audiences with a dynamic sense of style, flair, and storytelling from a very unique perspective. Currently, Flame is being featured as one of six comedians on Tiffany Haddish Presents: They Ready streaming on Netflix throughout the US.