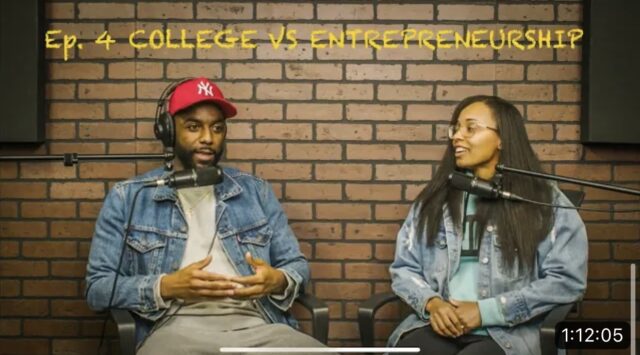 Love has a very funny way of revealing itself when it comes to these two newlyweds.
One a stand-up comedian/actor/model from Central California who spends most of his days trying to find the humor in every situation that comes his way. The other is a nurse from The Lone Star state, but not only can she save your life, she has quite the funny bone herself.
D'Maurier (DJ) and Janell Marie Johnson star in Love Is Funny podcast, a weekly podcast where the comedic couple will discuss life, health, entertainment, latest news, and share hilarious stories from their marriage along the way.
This week, DJ and Janell discuss Coach Prime and HBCUs, College vs Entrepreneurship, and "Feeling lost."
This week's funny fact about LOVE: Both males and females must have adequate testosterone for sexual attraction.
Yes, even women have small amounts of testosterone. Testosterone creates desire as well as aggressive behavior, which may push you to pursue the person who is creating this desire.