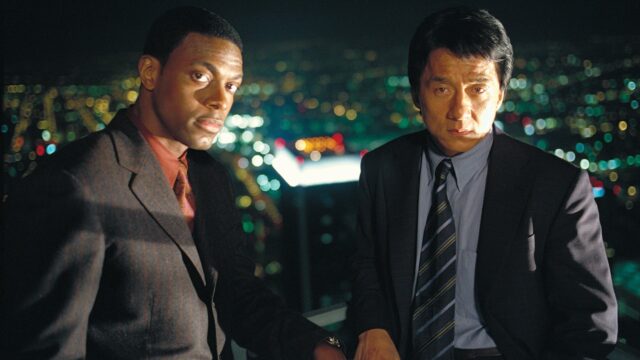 It's been over 15 years since the theatrical release of Rush Hour 3, but it seems like things are finally looking up for the long-delayed fourth installment of the blockbuster franchise. During a recent appearance at the Red Sea Film Festival (via Deadline), legendary action star Jackie Chan confirmed that Rush Hour 4 is currently in the early stages of development, as discussions about the script are still ongoing. Chan has also revealed that the project already has a director attached to it.
Rumors about Rush Hour 4 have been circulating since 2012, with lead stars Jackie Chan and Chris Tucker constantly reiterating their willingness to reprise their respective iconic roles as Inspector Lee and Officer Carter over the years. Further details about the potential fourth installment are still being kept under wraps. It's also unclear whether Brett Ratner, who directed the first three films, is also attached to project or not.
The Rush Hour franchise started with the 1998 film, which centered around the unlikely partnership between a Hong Kong detective and a LAPD officer. Following its successful theatrical run, it was followed by two more sequels that led the action comedy franchise to earn a worldwide gross of over $840 million at the box office.
Besides Chan and Tucker, the franchise also featured Tzi Ma, Tom Wilkinson, Ken Leung, Roselyn Sánchez, Philip Baker Hall, Hiroyuki Sanada, Max von Sydow, Aimee Garcia, Wendie Malick, and Noémie Lenoir.